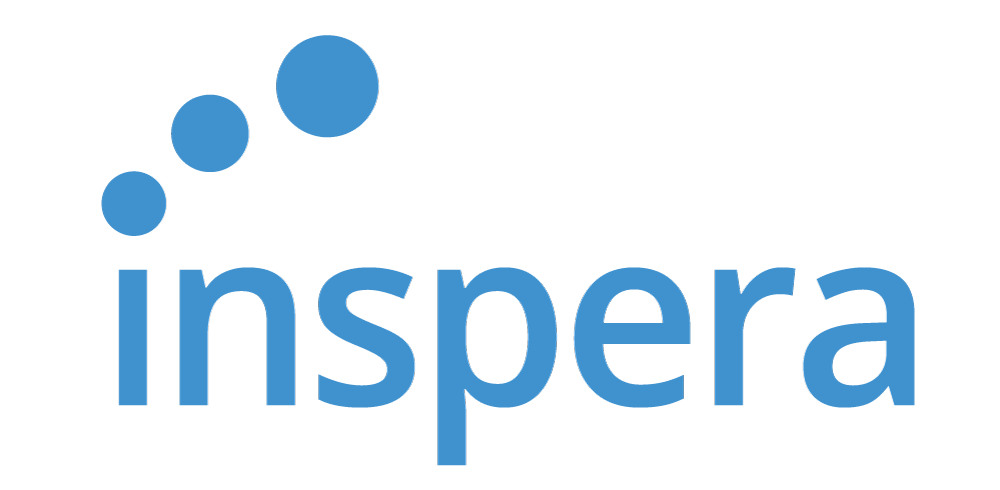 Inspera är partner till 25 universitet och högskolor för digitalisering av examinationsprocessen, och samarbetar även med nationella och kommunala skolmyndigheter. Företaget tillhandahåller digitala verktyg, erfarenhet och servicenivå som behövs för att lyckas med storskalig etablering och drift av digital examination. Lösningen Inspera Assessment är en säker, robust och flexibel helhetslösning för en universitetsövergripande satsning och stödjer hela examinationsprocessen. Inspera Assessment används till både formativ och summativ bedömning, som t.ex. digital salstentamen. Bland företagets kunder märks bl.a. Göteborgs Universitet, Universitetet i Oslo och Cambridge International Examinations.
Förkonferens om digitalisering av examinationsprocessen i högre utbildning
Ökad kvalitet och rättssäkerhet i examinationsprocessen är ett viktigt tema för många lärosäten. Digitalisering ger stora möjligheter att skapa förbättringar på dessa områden, samtidigt som det kan erbjuda en mer effektiv arbetsprocess. Många lärosäten ligger i startgroparna, och nu bjuder Inspera in till förkonferens där representanter från Göteborgs Universitet, Blekinge Tekniska Högskola och Karlstads Universitet berättar om sina erfarenheter. Inspera är också glada att kunna presentera projektledare från Universitetet i Oslo som talare, de kommer berätta om storskaligt införande av digital examination i Oslo.

Program Förkonferensen, Onsdag 15 juni
9.30 - 10.00 Registrering och kaffe
10.00 - 10.30 Framtidsspaning med Truls Bøhm, VD för Inspera.
10.30 - 11.30 Presentation och panelsamtal Lasse Bourelius från Blekinge Tekniska Högskola, Maria Sunnerstam från Göteborgs Universitet och Mats Liljedahl från Karlstad Universitet.
11.30 - 12.00 Digital examination på Universitetet i Oslo, med projektledare Gry Anita Hemsing och Johanne Randøl Smestad.
12.00 - 13.00 Gemensam lunch

Det är kostnadsfritt att delta. Anmälan på info.inspera.no/NU2016
Hjärtligt välkommen!
---

URKUND erbjuder ett helt automatiserat system för hantering problematiken kring plagiering och används av tusentals skolor och universitet världen över. Studenterna skickar sina dokument till lärarna antingen via e-post eller via koppling i befintlig lärplattform. På vägen mellan student och lärare kontrolleras dokumenten mot tre centrala källområden: Internet, förlagsmaterial och tidigare inskickat material. Om någon text uppvisar likheter med innehållet i en källa så uppmärksammar systemet läraren på detta. En länk till en detaljerad analys skickas med e-post till berörd lärare eller direkt i anslutning till dokumentet i befintlig lärplattform och närmare granskning kan ta vid.
---

Collabco – provider of myday – a customisable dashboard that collects, displays and pushes information from disparate IT systems. myday offers a turnkey cloud-based solution, where learners can access the information they need to make a success of their learning, whilst enjoying a simple app-like experience from the device of their choice. Its intuitive design and practical use increases participation leading to improved retention whilst lowering IT and administrative costs. Our customers include schools, sixth form colleges, further education colleges and universities in the UK and globally. myday is a trusted and proven solution.
Lunch meeting, Wednesday June 15th
'Portal and Mobile – a combined strategy to improve student engagement and retention'
Presented by Collabco who develop the myday user portal.

Would you like to find out how our myday student portal can help make your student's days easier? Bring your lunch and attend our presentation on Wednesday at 11.30-12.30 to find out more about our product and the many forward thinking universities who are using our product to facilitate this. We look forward to meeting you.
http://www.collabco.co.uk/index.php/myday
---

Grade är en helhetsleverantör av kompletta e-Learning lösningar i form av lärplattformen LUVIT LMS och författarverktyget LUVIT Composer. Med kontor i Lund och Stockholm och kunder i ett flertal länder tillhör Grade de mer välkända och väletablerade leverantörerna av lärplattformar i Norden. Grade har erkänt duktiga, erfarna och flexibla medarbetare. Vill du veta hur Grade kan hjälpa dig och din organisation? Kontakta oss gärna!
---

Blackboard is the world's leading education technology company, bringing millions of people around the world closer to the knowledge they seek and the potential they can achieve. We build innovative education technologies and engaging interfaces focused on the learner; and we offer education consulting services, analytics and communication tools that support learning for all. At Blackboard, we nurture learners, and support those who are deeply involved in making education possible. With approximately 80% of the world's leading academic institutions working with us, and serving over 19,000 customers in more than 100 countries, Blackboard is reimagining the world of education.

Learn more at Blackboard.com or visit us at the Blackboard stand.
Exhibition session:
§ Blackboard – Dan Nygren (11:30 – 12:30, Thu 16th)
Why institutions succeed with Blackboard
Blackboard, after 20 years serving HE, is the choice of many institutions using technology as a key mean for meeting the learners need and institutional strategic objective.
We will share the choices for institutions such as Aarhus University, Norwegian University of Science & Technology, University College of Southern Denmark and Halmstad University all who have in recent time has chosen Blackboard as their main learning environment.

Analytics – Richard Burrows (12:15 – 13:15, Fri 17th)
Critical to Improving Learner Engagement and Long Term Learner Success – What the research tells us.
How can we predict learner risk with enough advance notice to change outcomes? What can we do to identify course materials and activities that are particularly effective? How can we make sure that learners are engaged?
Learner engagement is one of the most important components of long-term learner success, and the emerging field of Learning Analytics is a research-based approach to improving this critical element. Learning Analytics identifies how learners interact with course materials, learning activities, and one another.
Understanding learner connections within their courses and learner engagement―or lack thereof―Learning Analytics is becoming increasingly valued as a critical solution to student success. Regardless of where you are on your Learning Analytics journey, we invite you to join our session to understand the immediate impacts available to your institution.
---

PING PONG är en webbbaserad lärplatform som är utvecklad och utformad i Sverige av Ping Pong AB. PING PONG erbjuder en lång rad verktyg för lärande, kommunikation, kollaboration, utvärdering, test, examination, statistik, uppföljning, och administration. Systemets flexibilitet gör det möjligt för systemadministratörer och enskilda lärare/instruktörer att välja funktionalitet och pedagogik efter behov för såväl distans- som klassrumsbaserade utbildningsaktiviteter.
http://pingpong.se/om-ping-pong-ab/
---

Through open, usable, cloud-based technologies, Canvas enables easy integration of the content, tools, and services that teachers need and students want. As the most usable, customisable, adaptable, and reliable virtual learning environment (think 99.9% uptime), Canvas is adopted faster and deeper (or, is used in more ways by more users) than any other VLE. So, in the end, investing in 21st century education technology actually makes teaching and learning easier (like it's supposed to). Learn more about Canvas at www.canvaslms.eu
---

Netsmart AB är svensk distributör för SMART Board och Prowise. Med en interaktiv gemensam yta blir dina seminarier och föreläsningar mer inspirerande och engagerande. Du arbetar som du alltid har gjort på whiteboarden eller blädderblocket men med digitala fördelar såsom spara, dela och skriv ut. Gör dina Power Points mer intressanta och engagerande med det digitala bläcket - skriv med pennan direkt i dina presentationer, spara och dela. Låt elever och studenter brainstorma genom att skicka upp text och bild till den gemensamma ytan från sina digitala enheter (datorer, chromebooks, plattor och smarta telefoner).
Lunchföreläsning:
Välkommen att ta med dig din lunch och lyssna på föreläsning på torsdag den 16 juni kl 11.30-12.30. Vi visar vi möjligheterna med en interaktiv yta i seminarie- och föreläsningssalen.
Besök oss i vår monter så berättar vi mer.
Föreläsare: Marcus Arwidson, pedagog och utbildare på Netsmart
---

STINT internationaliserar högre utbildning och forskning. STINTs program Teaching Sabbatical fokuserar på internationellt samarbete för att öka kvaliteten på den högre utbildningen genom internationell erfarenhet.
Den 16 juni kl 12:00 bjuder STINT in till ett seminarium om detta program. Seminariet vänder sig till de över hundra stipendiater som har medverkat i programmet liksom till de som är intresserade av att medverka framöver.
Under seminariet ges tillfälle till erfarenhetsutbyte om utbildningens status och framtid i Sverige liksom en redovisning av en utvärdering av programmet som slutfördes våren 2016.
Mer om Teaching Sabbatical kan läsas på: http://www.stint.se/se/program/teaching_sabbatical
---

itslearning is an award-winning, cloud-based learning platform that helps teachers make education more inspiring and valuable for today's students.
More than 7 million active users worldwide trust itslearning to provide a streamlined, user-friendly learning environment. Our one-stop shop helps to house and manage functions for creating and delivering courses, assessments, standards management, attendance, grades and more. With itslearning, everyone in your school system can work smart, collaborate and communicate – all in one, simple interface that works well on almost any device – from Chromebooks to tablets, and smartphones to laptops.
Talk to us about how you can create learning experiences that place students at the heart of learning at the NU2016 Conference. www.itslearning.net
Sarah Kaufher Englund
Sarah Kaufher Englund är ursprungligen från USA och har en bakgrund som lärare i engelska och franska. Hon har en 16-årig karriär på EF Education bakom sig, där hon jobbade med olika universitet och utbildningsorganisationer som global specialist inom pedagogisk planläggning och införande, lärarutbildning och utveckling av digitalt utbildningsmaterial med anpassning till nationella läroplaner. Sarah arbetar nu främst med Stockholms Stad och har stöttat dem i införandet av deras nya Skolplattform, där itslearning är det pedagogiska navet.


Tema for foredrag :
«Att synliggöra lärandet och öka studenternas delaktighet med hjälp av itslearning.»
Sarah ska visa hur itslearning stödjer synligt lärande och delaktighet i itslearning och hur val av funktionaliteten i plattformen baserats på en kombination av pedagogisk forskning, modern design och användarvänlighet. Tillsammans med en engagerad pedagog har man alla verktyg för att motivera studenterna till delaktighet, samarbete, öppen kommunikation och framgång.
Onsdag 15 juni
11.30 - 12.30
Rum: Live 5
---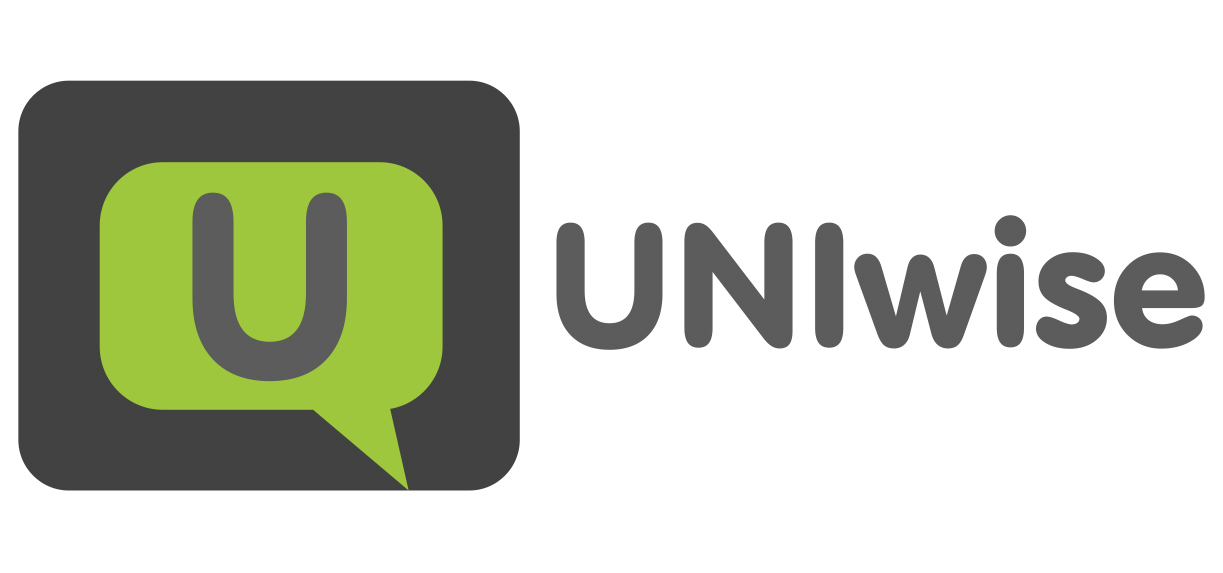 WISEflow from UNIwise is a state-of-the-art digital exam & assessment platform currently used by around 50 Higher Education Institutions in Denmark, Norway, UK and Germany. More than 600.000 students, examiners and exam administrators have in the past three years used WISEflow to support all phases of the assessment proces including preparation, authentification, submission, monitoring, marking and feedback.
Come visit us at NU2016 and learn of the future of WISEflow as the leading solution for MOOC's as it has recently been recognized as a Eurostars project under Horizon 2020, co-funded by the EU Commission, The Innovation Fund Denmark and the Korean Institute of Advanced Technology.
UNIwise's vision is to set exams free. Plain and simple. To make assessment and the conduction of exam free of any boundaries, limitations and unnecessary restrictions.
Our mission is to have WISEflow enable safe, secure and efficient digital exams anytime and anywhere – and to be ready for tomorrow's demands and needs. The advancement in educational technology creates a demand for much more specialized and diverse palette of assessment and exam forms – support for advanced and cross media assignment tools are therefore embedded in the solution.
Likewise, this mission comes with a promise to our users. To stand by their side and help them to a safe transition towards digital assessment, and constantly strive to define or adhere to new standards in the field.
That's why we say WISEflow is more than paperless!
Learn more at https://europe.wiseflow.net

---